Get You free Psoriasis Food Shopping List While You Still Can...
Would You Like A FREE 13 Page Psoriasis Shopping List?
The advantage of this most comprehensive 13 page good food guide is that it walks you through exactly what you CAN eat, and what the BEST foods are if you have chronic psoriasis. This is the same guide I sell for 50.00 in my clinic, and it's yours for FREE just for joining our psoriasis newsletter! Relax, I promise I won't spam you, and you can unsubscribe anytime, but I doub't you will in a hurry because the newsletters are packed with some of the BEST self-help psoriasis information you'll find anywhere!
Comprehensive Psoriasis Shopping List
Learn ALL The Best Foods To Eat WIth Psoriasis
Detailed Information About Fats, Protein and Carb Choices
Latest Food Choices Based On Research and Clinical Practice
Enter your details right now for instant access to the free list...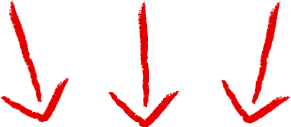 We value your privacy and would never spam you
Psoriasis Program Success Stories
Robert - Chronic Hand and Nail Psoriasis - Gone
Hi Eric,
I am delighted to tell you that my hands have almost cleared up. I am so pleased because it was very embarrassed the way my hands would look, especially when I was out and about with my wife and our friends. I must admit that I found the recommendations a bit tough to begin with but am used to them now. It only took three months to notice the dramatic improvement, and my hands have almost cleared up entirely now thanks to your advice. But the other good news is that I've lost almost 30 pounds (15 kilograms) of body weight in the same period, and my wife is very happy as well.
Thank you for your work, I wish you all the best.
Robert Numacher, Napier, New Zealand
Terry - Chronic Leg Psoriasis - Gone
I'm keen to let you know how much my skin on my legs in particular has improved since I began the psoriasis program. I have been amazed that the treatment recommendation actually has cleared nearly all the psoriasis I had on my arms (as well as my legs particularly affected). I am please to tell you that due to the instructions in your books (the 'quick start guide' was great) I found the program easy to do.
I had no idea how important it was to change my lifestyle and diet especially as you have so clearly pointed out in your e-books. I was impressed how much information your books contain, I especially liked the advice you give in the book about natural skin treatments, because I've been using creams recommended by my dermatologist for over twenty years with little relief.
I appreciate your expert advice and personal engagement and that you offer your clinical online service. I have attached a few photos of my left leg and you can see how well your treatment recommendations have worked for me. I am very grateful, and God bless!
Terry Wiseman, Maidstone, England
Paul - Chronic Knee Psoriasis - Gone
To whom it may concern, I have been suffering from terrible psoriasis patches on my knees for many years and my doctor told me that I would always have it and to get used to it. It used to cause me a lot of problems and I lost confidence in summer when I wanted to wear short trousers.
I discovered the Psoriasis Program by chance on the Internet and am very happy with the outcome. After a diet overhaul and switching to the natural skin treatment that Dr. Bakker recommends in his book I noticed a difference quickly but after 8 months I hardly have this problem any more and couldn't be happier. I was using steroid creams and was worried about their side effects, I no longer use these creams and I am happy.  Thank you for offering this treatment program for people like me who have chronic psoriasis, I wish you well in the future and can recommend your program to anybody who wants to get away from steroids and other drug treatments. It worked for me.
Paul Thornton, New York, USA